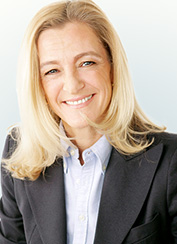 Kathrin Zechner (born 17 May 1963 Graz) studied law, dramatics and political science in Vienna. During and after her law degree, she worked at the UNO.
Between 1986 and 1991, she was an employee of ORF and functioned as an editor for the departments show, magazine, and film and TV series. Additionally she was a consultant of the Director General. In 1991, Kathrin Zechner was appointed to head of entertainment at Tele 5 Munich. She was the manager of Tele 5 between 1992 and 1994; after that, she worked as program manager of the international producers Endemol Entertainment Productions.
In autumn 1994, Kathrin Zechner became program manager at ORF. In 1998, her position at ORF was approved. In 2002, she became art director at VBW Vienna and since 2004, she has been the manager of VBW.

Since 2012, Kathrin Zechner is TV director of ORF.